Come one, come all!
It's the party that you've been waiting all summer.
TRIP! presents…
ELEMENTS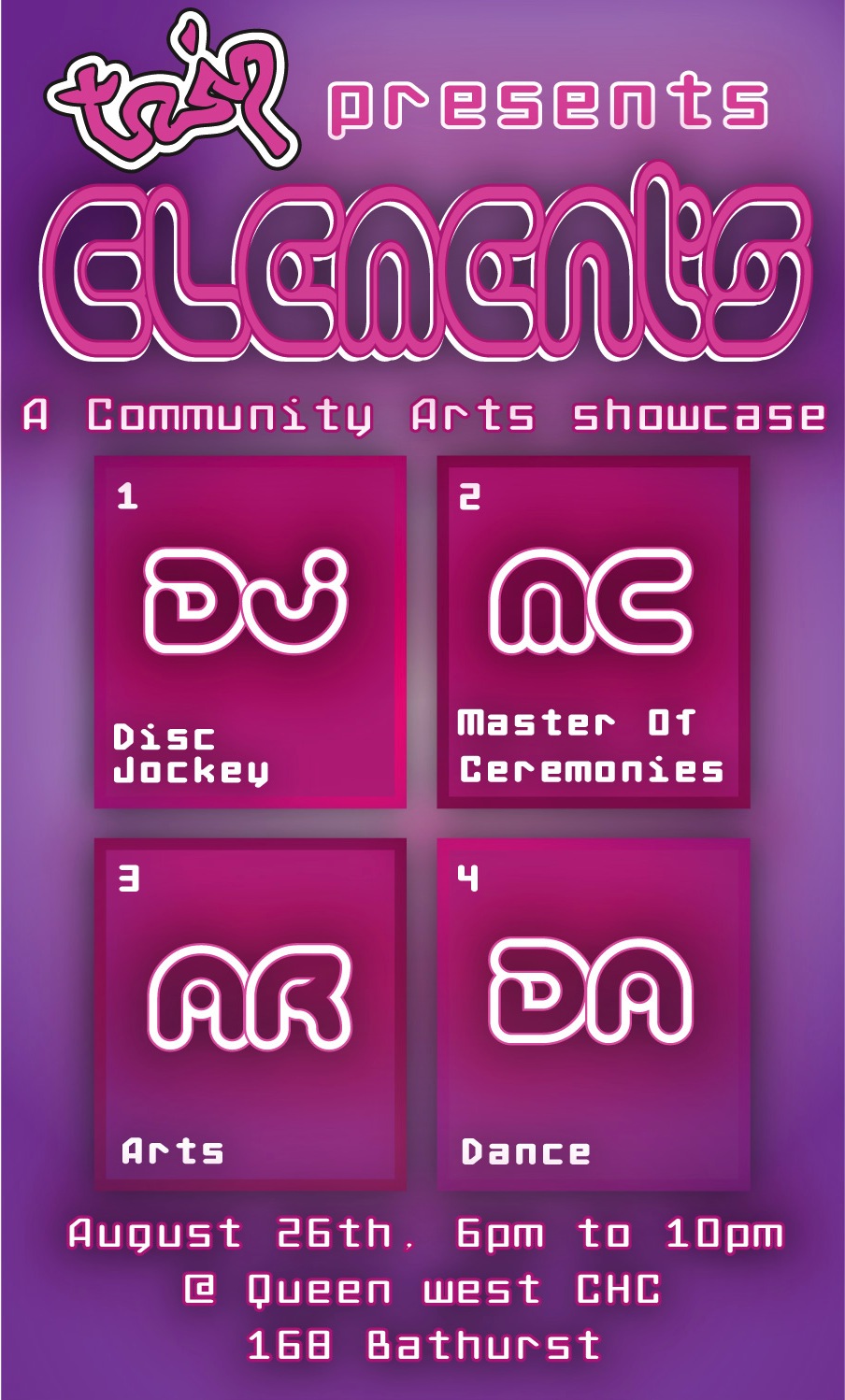 Celebrating the four pillars of our community:
DJing, MCing, Visual Arts and Dance.
TOP SECRET HEADLINER TO BE ANNOUNCED!
Beats provided by DJs dubcomm, VRKSM, Wrongwun and GRRG
Featuring a fashion show with the new TRIP!Apparel Fall Collection
Preview the collection @ www.printfiction.co​m/tripproject
Belly Dancing by Mystic Caravan
Free Snacks!
Launch of Holy Smokes Zine!
Showcase includes arts workshops, including shuffling, silkscreening, tie dying, and kandi making!!!!!
P.L.U.R.R.
<3TRIP!